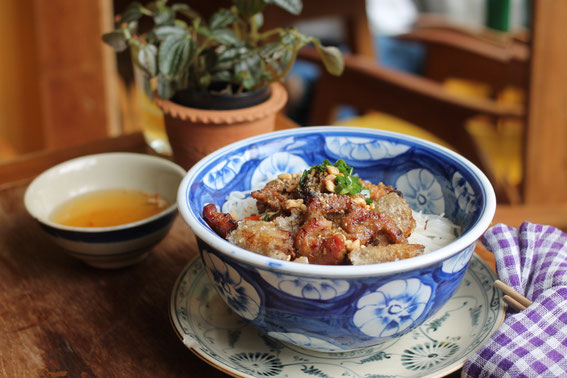 Want to download our menu? Just click menu picture
Xin chào !
หากคุณเป็นคนที่รักสุขภาพและชอบทานผัก แต่ต้องไม่ทิ้งรสชาติที่แสนเอร็ดอร่อยถูกปาก
ไซ่ง่อน เรสิพี ขอมอบประสบการณ์ความอร่อยที่คัดสรรแล้ว เป็นเมนูเวียดนามตำรับแท้
ทั้งอาหารเรียกน้ำย่อยอุดมไปด้วยผักสดที่ปลอดสารพิษ น้ำจิ้มหลากชนิด ก๋วยเตี๋ยวเลิศรส
หรือพิเศษกับเมนูที่คุณจะได้ห่ออาหารรับประทานในวิธีการแบบเดียวกันกับชาวเวียดนาม
ในบรรยากาศสไตล์อินโดจีนเก๋ ๆ  ให้คุณนั่งแฮงค์เอ้าท์ได้อย่างไม่มีเบื่อ
Would you like to try original Vietnamese dishes with a lot of vegetables & herbs?
Would you like to relax in a cool, comfortable atmosphere in our restaurant with beautiful Vietnamese style interior and music?
If so, please vist our restaurant, Saigon Recipe, on Sukhumvit Soi49!
We are newly opened Vietnamese restaurant, serving homestyle dishes cooked by our Vietnamese chef.
We serve popular dishes like
Pho (Vietnamese rice noodle soup)
Spring rolls.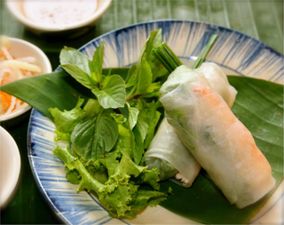 We also serve dishes like
Nem Nuong (Charcoal grilled meat ball served with rice papers, vegetables and herbs)
Chao Tom (Charcoal grilled Shrimp & Pork paste wrapped in suger cane).
And please try our specialty dishes such as
Bun Bo Hue (Hue style Beef Noodle Soup)
Banh Cuon (Steamed rice dumplings filled with pork & shrimp)
Of course, we have famous Vietnamese Coffee,
Vietnamese green tea and Sweets too.
So please try our delicious foods served in antique plates, bowls, beautifuly hand painted cups and glasses.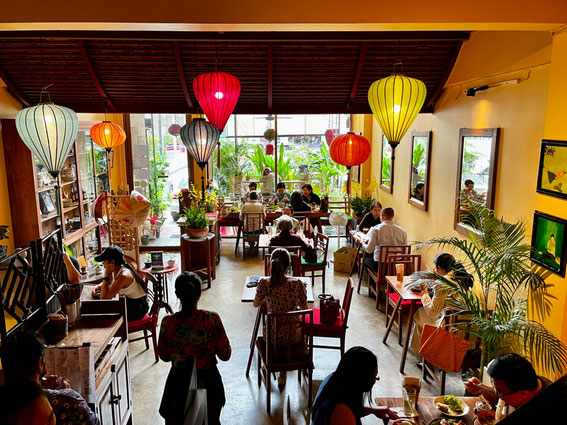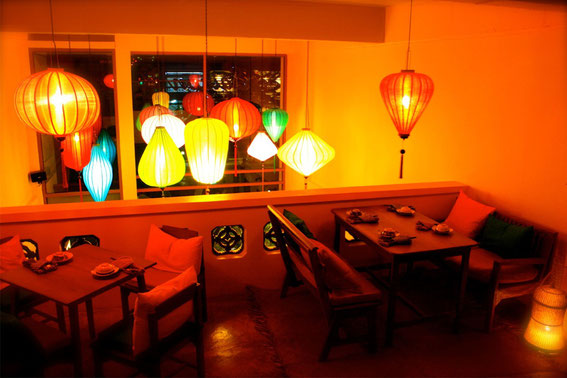 Our small room on the 2nd floor will provide you semi-private space,
overviewing colorful Hoi An Lanterns.
The room is suitable for small group party or Family gathering.
This space can accommodate 6-10 guets.
中2階にあるスペースではセミプライベートな空間をお楽しみいただけます。
6名様から10名様ほどの小グループでのご利用にも最適です。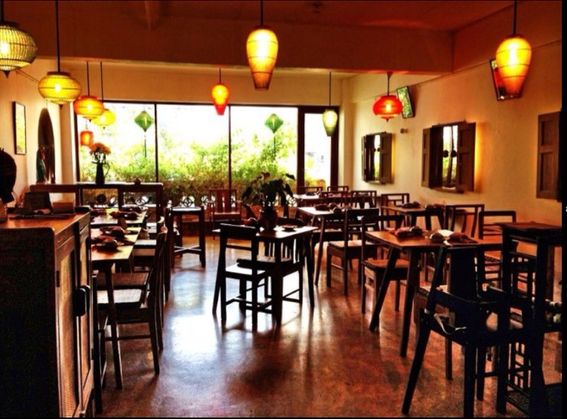 Dining on the 3rd floor with coloful beads lantern, overviewing green Bamboo in the balcony.
We have 6 big tables and 30 seats.
Good for Birthday Party or company event such as X'mas Party or New Year's Party.
We also can provide standing buffet on this floor for upto 50 guests.
Please feel free to contact us for your Party menu.
3階のダイニングでは30名様分のお席を用意しております。
ベトナム製のカラフルなビーズランプと、大きな窓の外に植えられた竹のきれいな緑色をご覧になりながらお食事をお楽しみいただけます。
また、ブッフェスタイルの立食パーティなら50名様ほどご利用も可能です。
パーティメニューはご要望を伺った上でお作り致しますので、お気軽にお問い合わせください。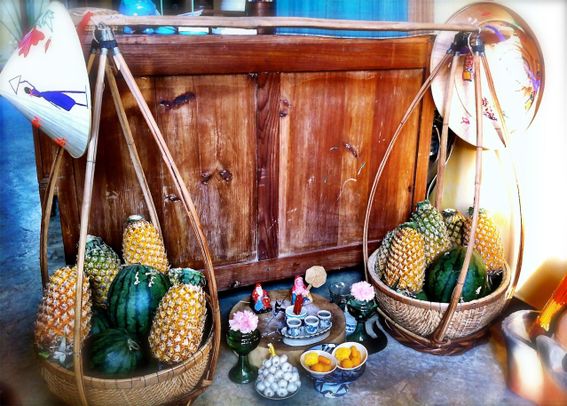 Saigon Recipe
46/5  Piman 49, Soi Sukhumvit49 
Khlongton Nua, Wattana, Bangkok
Open Everyday
Mon-Fri
Lunch 11.00-15:00
Dinner 17:00-22.00
Last order 21:30
Sat-Sun & Holiday
11:00-22:00
Last order 21:30
Phone / email
02 662 6311
sgnrcp@gmail.com
By BTS
from Phrom Phong
please take TAXI to Sukhumvit Soi49,
we are in front of Stabucks Coffee and Villa Market
from Thonglor
please take Bike-Taxi at Soi 53 to "Piman49" or "Starbuck coffee Soi49"
or you can take walk to our restaurant and it will take bout 15-20 minutes.
By Car
We can be reached both from Sukhumvit Soi 49 and Thonglor Soi 13.
Please refer to Google map below how to get to us.
Free Parking available.